Yellowstone
'Yellowstone' Star Luke Grimes Gave an Important Season 5 Update All Fans Will Want to Hear
The Happiness for Beginners star also detailed his thoughts about the trajectory of his character Kayce Dutton.
The Happiness for Beginners star also detailed his thoughts about the trajectory of his character Kayce Dutton.
Fans of Yellowstone, listen up.
The hit Paramount Network series is quickly approaching its final set of episodes, and we know you've been waiting patiently for any news about them. Thankfully, in an interview with People, Luke Grimes (who portrays Kayce Dutton) gave a massive update about where the show currently stands.
"We have not [started filming the second half of season 5] because of the [WGA] writers strike," he explained about the show's present status. "I think we would be if it weren't for that. But that takes precedence over everything. They got to get that all sorted, and then we'll be getting after it."
Regardless of Yellowstone's filming schedule, the Happiness for Beginners star shared he's on board with whatever storyline his character will get involved with.
"Here's the thing with Yellowstone and my character: Hope doesn't happen," he continued telling People. "I just learned to take it as it comes, and that's it."
Luke's comments about the status of season 5 part 2 check out, given that show creator Taylor Sheridan told The Hollywood Reporter in June that he paused writing in support of the ongoing strike. What's more, the outlet noted that Yellowstone's projected November premiere is "highly unlikely" due to WGA and SAG-AFTRA both going on strike.
Now, as fans may remember, Kayce Dutton has had a lot thrown at him in season 5. Amid his wife Monica (Kelsey Asbille) suffering a miscarriage at the beginning of the season, he also witnesses the ongoing feud between his adopted brother Jamie (Wes Bentley) and his sister Beth (Kelly Reilly). Plus, this is all happening as he tries to reconcile with the vision he had of himself needing to choose between work and family.
Needless to say, there's a lot more in store for this guy, and we'll be at the edge of our seats when the time comes!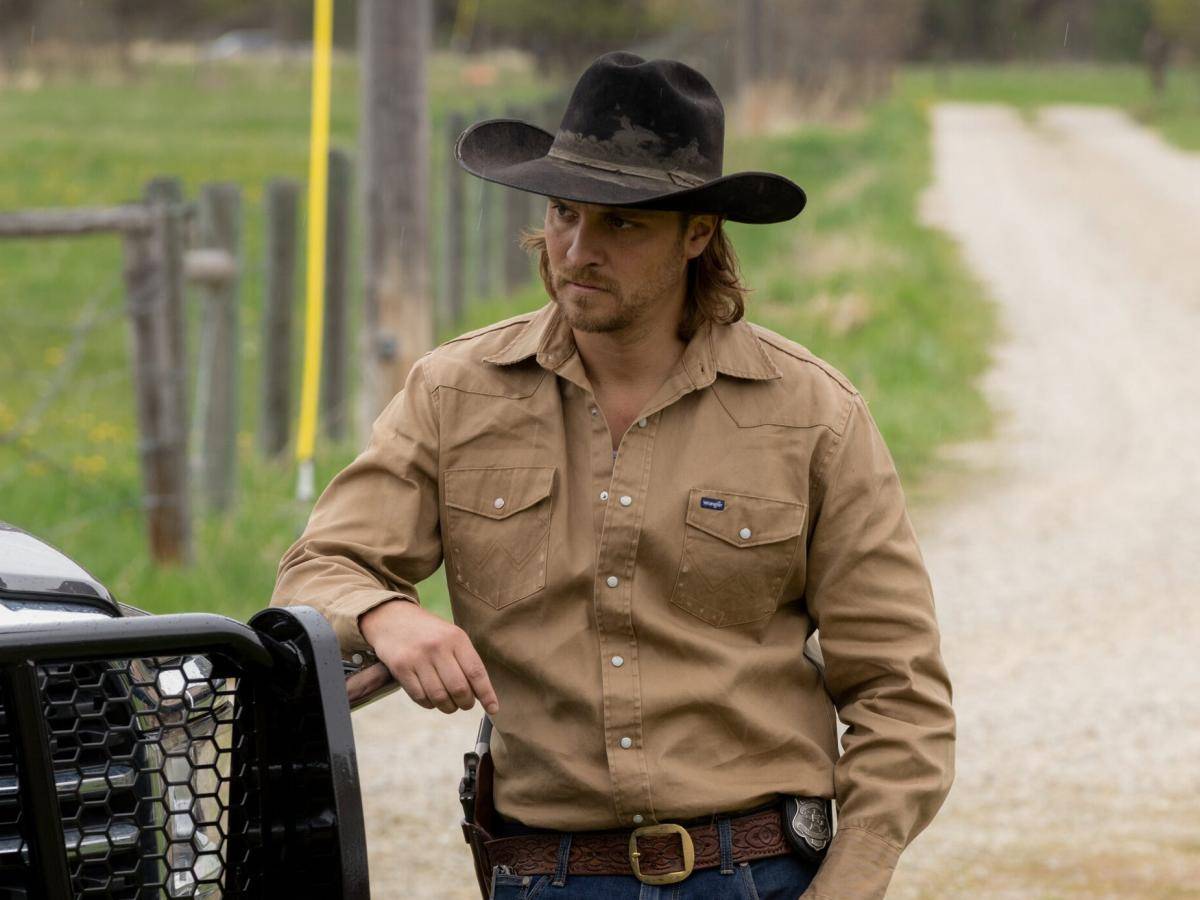 Luke Grimes shares new career move away from show
Grimes confirmed on his Instagram page the news that his new song, Hold On, is out now. He collaborated on the song with musician and song writer Foy Vance.
Alongside a picture of the artwork for the song, Grimes wrote: "Over the last few years there arent many people whose music has resonated with me as much as @foyvance. Hes a giant talent and a master truth teller. I will forever be grateful that we were able to collaborate on this song. Hold On ft. Foy Vance is out now."
While this collaboration is certainly a big deal for the actor, Hold On isn't Grimes' first song release. He dropped country track, 'No Horse to Ride', at the end of last year. The song featured on an episode of Yellowstone.