Yellowstone
Yellowstone Season 5 May Get 'More' Final Episodes – Everything to Know About the Cast, Plot and More
The Yellowstone architect is hinting at more than the previously announced six final episodes for Season 5 when the series returns one final time.
Despite Taylor Sheridan spilling it all in his latest interview, the future of the Yellowstone franchise remains uncertain. We know we're getting a direct sequel that will continue his modern-day storytelling in the Dutton universe, and that 1923 will return (…sometime in the future) for a Season 2.
When it comes to Yellowstone Season 5, however, we're still very much in the dark on those final episodes. Paramount announced a month back that the season would return this November. The ongoing writer's strike makes this highly unlikely, though.
Thankfully, there is a shred of good news among 2023's persistent delays.
"If I think it takes 10 episodes to wrap it up, they'll give me 10," Sheridan tells The Hollywood Reporter in their extensive June expose.
So, really, we may end up with a Yellowstone Season 6. Which, to be frank, is what Paramount should switch gears to at this point. Contractual obligations may prevent this, but either way, it looks as if we could be set for another full season of the most popular show on television.
'It'll be as long as it needs to be'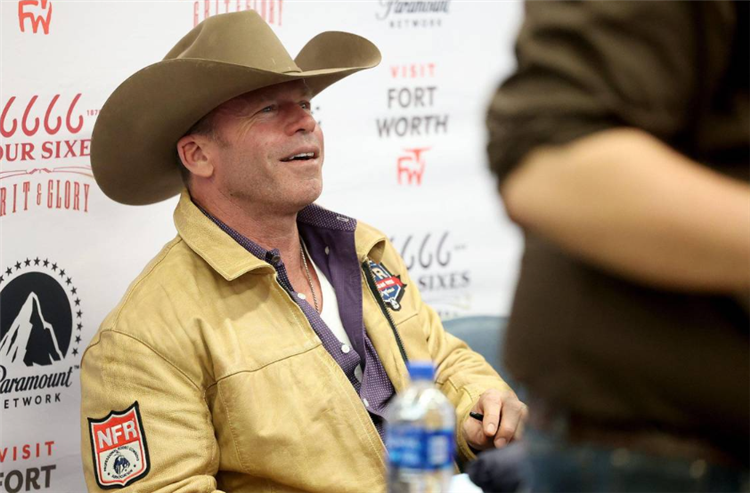 Regardless, "It'll be as long as it needs to be," Sheridan reiterates of Yellowstone's final episode run.
If he and Paramount stick to their original plan for Season 5, however, John Dutton's story will end with only 6 episodes. And considering Sheridan "insists" he is "pencils down at the moment" due to the writer's strike (he is the sole writer for these episodes as emphasized in the same interview), that may still very well be the case.
But the beauty of television is that first episodes can be shot, produced, then released while later episodes are being filmed. So, as the man with the plan says, it really will come down to how many episodes he wants to send off Yellowstone with.
As for the franchise's future, "There are lots of places where a way of life that existed for 150 years is slamming against a new way of life. But the challenges are completely different," Sheridan continues. "There are a lot of places you can tell this story."
'Yellowstone's heading to Texas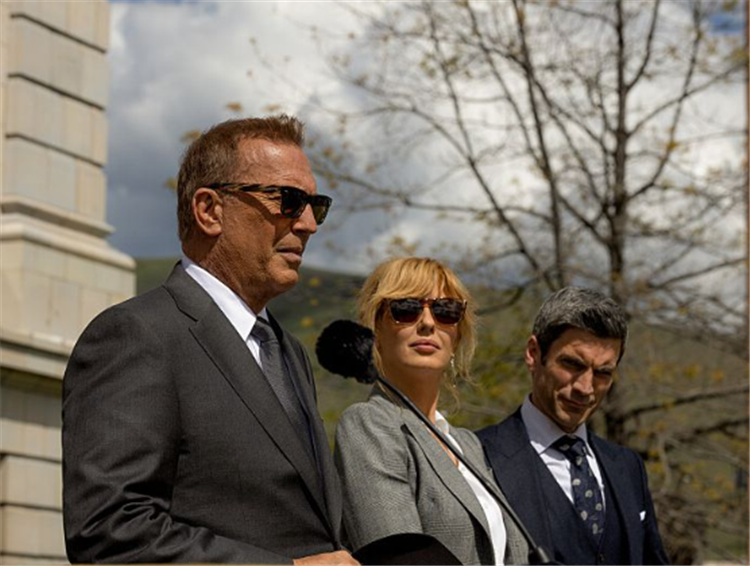 All signs point to that next "place" being his native Texas. Sheridan now owns the state's largest contiguous ranch, 6666 or the Four Sixes. A series of the same name has long been in development, too.
But this project, he stresses, "for a number of reasons, needs a unique level of special care because this is a real place with real families working here. You have to respect the lineage. I've told [the studio] to be patient."
And patient Paramount will be for their golden cowboy, who "grew up in the shadow of the Four Sixes. To just get one of their horses was a status symbol, because they're so well trained. This was the ranch I based [Yellowstone's] scope and operation on, because it didn't exist in Montana. Most ranches there had already been carved up. They'd already lost it."