Yellowstone
Why John Dutton's Dream In Yellowstone Means More Than You Think
It's been months since Yellowstone aired its breathless season 3 finale, and while that episode raised way more questions than it offered answers to, the one fans keep asking themselves is, "when will season 4 premiere?" The clear answer to that question is "not soon enough" for most Yellowstone fans, who are now primed to spend at least a few more months in the dark about who ordered the hits on John Dutton (Kevin Costner) and his family in that finale.
At the moment, wild theories abound, with Yellowstone fandom pondering if John's time is indeed running short, and doing so while blaming everyone from John's begrudgingly adopted son Jamie (Wes Bentley) to Broken Rock Reservation newcomer Angela Blue Thunder (Q'orianka Kilcher) to bad boy businessman Roarke Morris (Josh Holloway). Heck, there's even a crazy theory that season 2 baddies the Beck Brothers (Neal McDonough and Terry Serpico) may still be alive and pulling the strings from the shadows.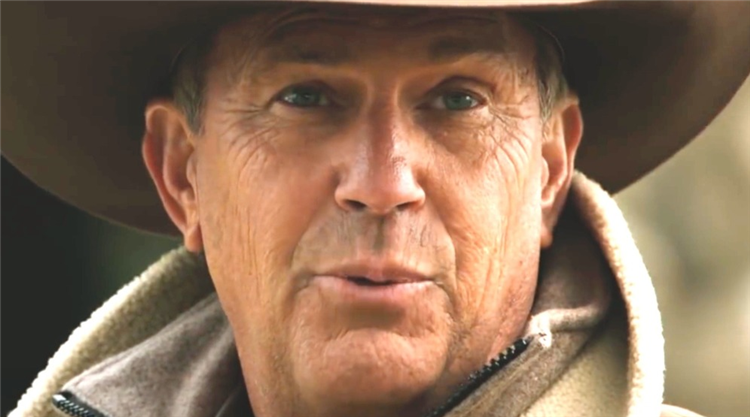 Whoever ordered the hits, serious questions remain as the agonizing wait for season 4 of Yellowstone continues. And as some fans continue to debate the instigator of the finale carnage, others are pointing out that we probably should've seen it coming — at least in regards to John, the most likely Dutton to succumb to his injuries. The character did, after all, have a moment early in season 3 in which he vividly recounted a nightmare to his grandson Tate (Brecken Merrill) that proved quite telling in regards to what actually happens to him in the finale.
Yellowstone fans are wondering if John's dream was more of a premonition
Fans have taken to Reddit to question whether John's dream wasn't a legitimate premonition. As John tells it, in the dream he stops "to help someone on the side of the road, but the person doesn't want help. And then … " He doesn't finish the thought, clearly believing the rest of the nightmare might frighten young Tate. Fans are quick to point out that scenario is almost exactly what happens in the season 3 finale, which means the rest of John's dream may well unfold just as it did in real life.
Reddit user DonSoIo was the first to posit the premonition interpretation of John's dream: "Is John having a premonition of what happens to him at the end of season 3? Is it possible that this could be a hint at his demise in season 4?"
Fellow users soon sounded their agreement. Vali1005 stated bluntly, "it's not a coincidence," and PudzMom chimed in to offer, "Yes, definitely a premonition. I was thinking the same thing when I was watching it again last night."
Another user was quick to double down on the premonition talk, noting that John had also previously mentioned having a phone with no service, "It's foreshadowing that's for sure, he also said something along the lines of he'll only have a phone on him when he has no service."
Here's hoping John's power of prophecy gets developed further in season 4 of Yellowstone — assuming John makes it that far.