News
Tupac Shakur Murder Investigation Leads Las Vegas Police To Search Home
#BREAKING: There's apparently some new life in the investigation into who killed Tupac Shakur.
3:40 PM PT — Pac's stepbrother, Mopreme, tells us, "I'm really not impressed with this late in the game effort. Though I appreciate it, it's late in the game. Las Vegas nor New York have done any significant investigation so far that we can see … so everyone stay tuned, let's see what happens. I'm surprised like everyone else."
2:44 PM PT — A rep for Tupac's sister, Set, tells us the family is learning of the developments along with the rest of the world … saying, "We are learning about the case the same way you are and have nothing to say."
There's apparently some new life in the investigation into who killed legendary rapper Tupac Shakur … as Las Vegas cops descended on a home in connection to the murder.
Detectives from the Las Vegas Metro PD served a search warrant Tuesday at a home in Henderson, Nevada … about 20 miles away from the LV city limits. Cops were brief in the details surrounding the search, only adding it was, "part of the ongoing Tupac Shakur homicide investigation."
Law enforcement sources confirm to us the home was in the area of Interstate 11 and Wagon Wheel Drive but, as of now, no arrests have been made.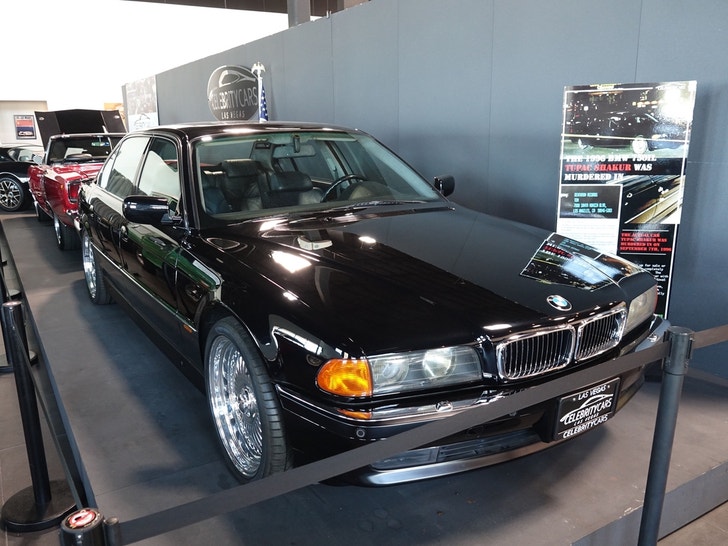 Pac died on September 13, 1996, after being shot multiple times just off the Las Vegas Strip.
The "All Eyez On Me" rapper's afterlife spawned one of the biggest-selling music careers, not to mention one of the biggest fandoms … but his family just wants closure.
Story developing …