Yellowstone
NEW UPDATE: Isabel May Admits She Was Not the Only '1883' Star That Thought It Was 'Pretty Damn Cool' to Hear Sam Elliott Tell 'Tombstone' Stories
Isabel May is spilling some behind-the-scenes secrets of the Paramount+ hit '1883' – including that western icon enthralled them all with stories about making 'Tombstone.'
1883 creator Taylor Sheridan knew he found Elsa Dutton when Isabel May auditioned for another one of his hit shows.
May stars on the Yellowstone prequel with Tim McGraw, Faith Hill, and western icon Sam Elliott.
She recently revealed it was "pretty damn cool" to hear Elliott tell stories about his time on Tombstone — and she was not the only one.
Isabel May plays 17-year-old Elsa Dutton on 1883, and she admits she still can't believe it. In less than eight months, May has gone from being a relatively unknown actor auditioning for a supporting role to one of the stars of the most-watched series on Paramount+.
May is now part of a star-studded cast that includes country music superstars Tim McGraw and Faith Hill. As well as western icon Sam Elliott. While recalling her experience filming season 1, May revealed that Elliott told Tombstone stories on the 1883 set. And she wasn't the only one who thought that was "pretty damn cool."
Isabel May's audition for 'Mayor of Kingstown' led to the role of Elsa Dutton
During a recent interview with The Hollywood Reporter, May shared the story of how she landed the role of Elsa, the daughter of McGraw and Hill's James and Margaret Dutton.
The 21-year-old explained that she didn't beat out hundreds of other actresses for the part. Instead, a failed audition for the Taylor Sheridan series Mayor of Kingstown led to the role.
"I didn't audition for her. I auditioned for a different project. Taylor was doing another project called Mayor of Kingstown, and in March 2021, something like that, he flew three girls out to Texas, including myself. So I auditioned for that, and I was terribly wrong for it," May admitted.
Taylor Sheridan knew she was Elsa when he saw her
May says she doesn't know what happened during her failed audition — or what it was about her and her interaction with Sheridan — that sparked something for him. But she insists that "Elsa came to life" after the meeting.
"I take zero credit for it. So he called two weeks later and said, "You're Elsa Dutton. I want you to be Elsa Dutton. Please be Elsa Dutton." And I said, "Well, of course, I'll be Elsa Dutton because you're Taylor Sheridan and it's my dream to work with you." So that's what we did," May explained.
Isabel May thought it was 'pretty damn cool' to hear Sam Elliott's 'Tombstone' stories on the '1883' set, but she wasn't the only one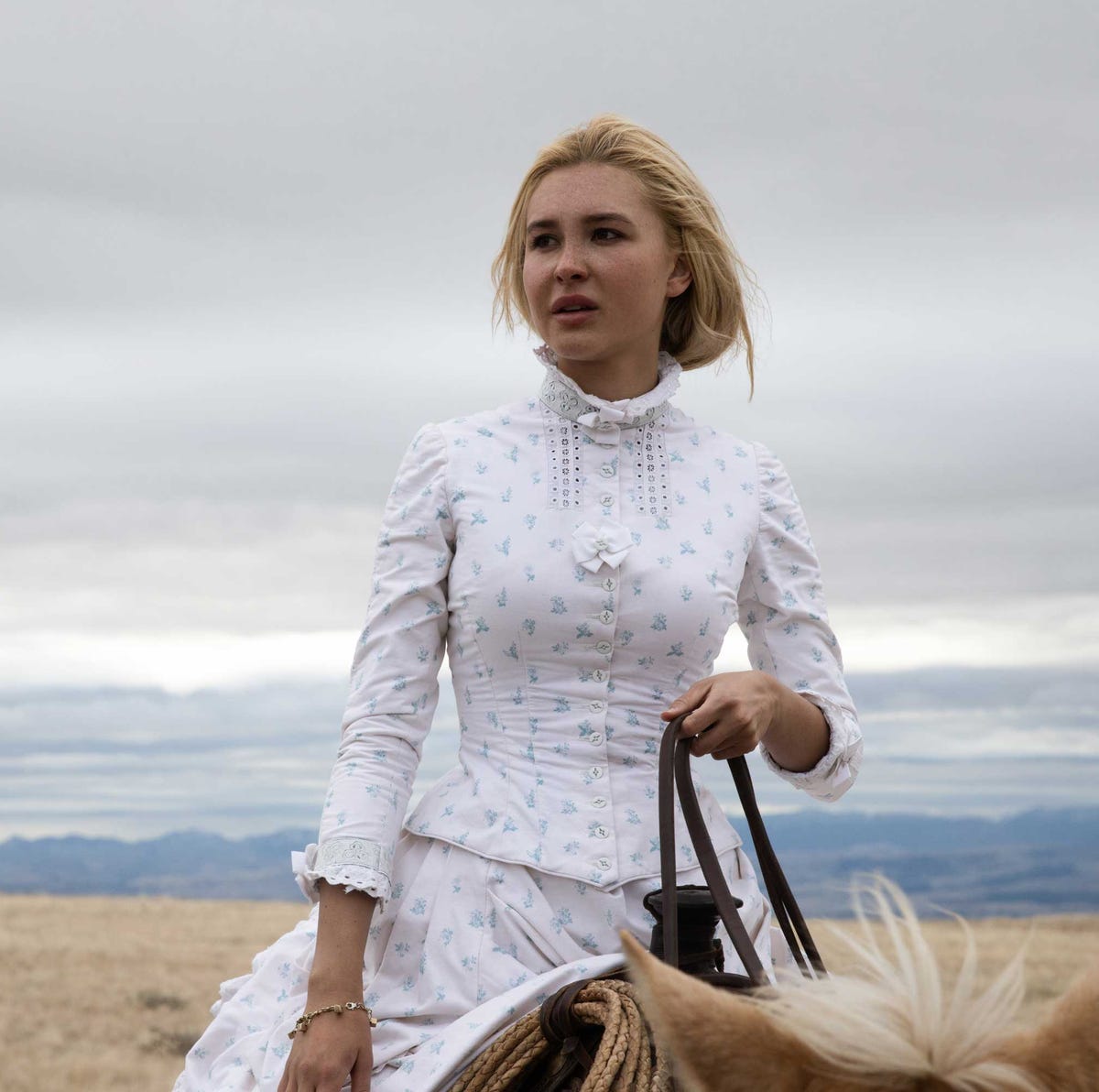 May said that filming for 1883 took place in both Texas and Montana. And during the Montana shoot, they all stayed in the same place. That arrangement resulted in a lot of late nights and "really interesting stories" from Elliott, who plays cowboy Shea Brennan on the Yellowstone prequel. And May noted she wasn't the only 1883 cast member who enjoyed the experience.
"It's one of those strange things where you sit down and go, "I'm listening to the iconic Sam Elliott talk about an interaction he had on the iconic Tombstone.' So that was pretty damn cool; I can't lie," May said. "And it was fun to see how intrigued Tim and Faith were while listening to him as well."
The '1883' star was entertained by watching Tim McGraw and Faith Hill
May continued, noting that McGraw and Hill have had "their own iconic lives and experiences." She says she found it entertaining that they could "casually talk about iconic people that they're friends with as well."
"So watching them listen to Sam Elliott tell stories with big, wide kid eyes, googly eyes, was really amusing. It was almost more entertaining to watch Faith and Tim take it all in … Almost," May said with a laugh.
Isabel May knows Taylor Sheridan's plan for '1883' beyond season 1
Paramount+ has yet to officially renew 1883 for a second season. But all the signs indicate it will happen. The Yellowstone spinoff has brought in some of the streamer's best numbers in its short history. And May revealed she knows some of Sheridan's plans for 1883 after the season 1 finale.
When asked if she knew "beyond season 1," May said that she knew "a little beyond the first season." As for how much she knew about Sheridan's "overall plan," she said:
"I've been let in. I haven't poked and prodded, personally, because I've never been one to do that. But he's always been very forthright with me, and it's probably because I don't poke and prod."