Yellowstone
NEW UPDATE: Chef Gator From 'Yellowstone' Wrote A Cookbook Inspired By The Hit Show
Gabriel "Gator" Guilbeau captured the hearts of Yellowstone fans after director Taylor Sheridan cast the novice actor and head of craft services as the Dutton family chef. Now, the show's caterer-turned-character is bringing his most iconic recipes to the masses in a new cookbook.
Gator's 55-recipe collection, Yellowstone: The Official Dutton Ranch Family Cookbook, can be preordered now and will come out in mid-September. It will feature dishes both inspired by and straight out of the hit series, including Rip's Fry Bread with Scrambled Eggs and Bacon and Beth's Cheesy Hamburger Mac Casserole.
While chatting about the book with PEOPLE, Guilbeau admitted the process was "stressful." "It was really new to me to literally put pen to paper," he told the outlet.
While the cookbook itself has been in progress for just a year, Guilbeau says that his last six years with the series has been the "best work" of his career.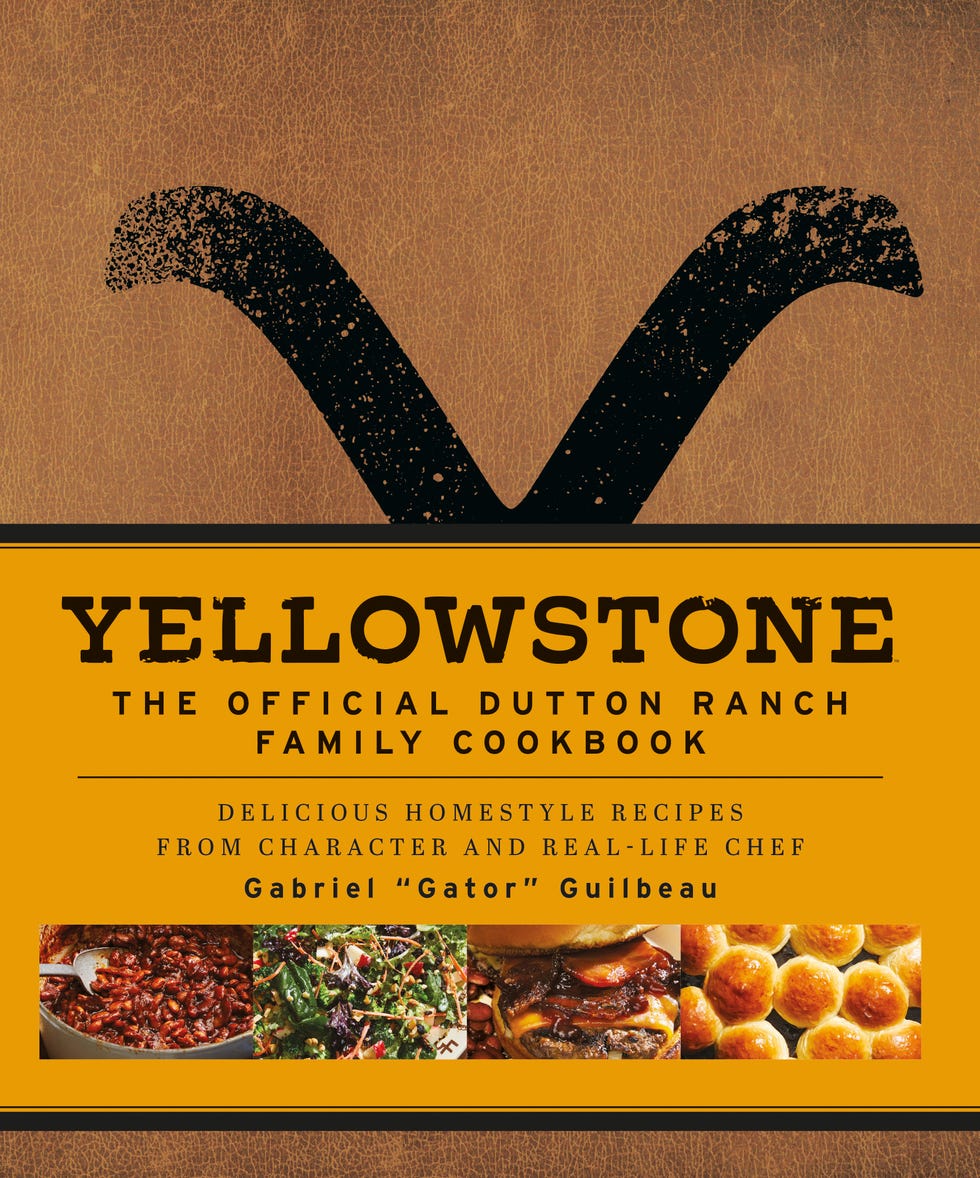 "Our executive producer, David Glasser, reached out to me first about possibly doing this, and they asked if I would be interested at all," he said. "'Well, wouldn't it be weird if I didn't,'" he told Glasser, who agreed, naturally.
And while, obviously, Guilbeau is a fan of the entire cookbook, there's one recipe in particular he calls a "heavy hitter:" Rancher's Chicken and Biscuit Dumpling.
"I don't know if I'd ever actually been real homesick before, and then, I was working in Pennsylvania and I don't know, I just felt really homesick one day," he said. "And the only thing I could think of was what my mom used to make every couple months … She would just make this very simple chicken soup with dumplings in it."
Fans will also learn to make Gator's perfectly smoked pulled pork (obvi, a ranch staple), authentic gumbo, and fluffy biscuits. The cookbook is set to be released September 12.