News
Miranda Lambert Fan Chastised for Photo Vows to Boycott Her Shows
Good for you! I hope everyone joins!
The Miranda Lambert saga continues — now, one of the fans she scolded mid-show is vowing to boycott Miranda's future performances, and also defending herself and her friends.
Adela Calin was one of the women taking photos this weekend during Miranda's Las Vegas residency, and says Miranda — and probably some fans — has the wrong idea about what she and her friends were doing. On Tuesday's "TMZ Live," she shot down the notion they were being rude or disruptive.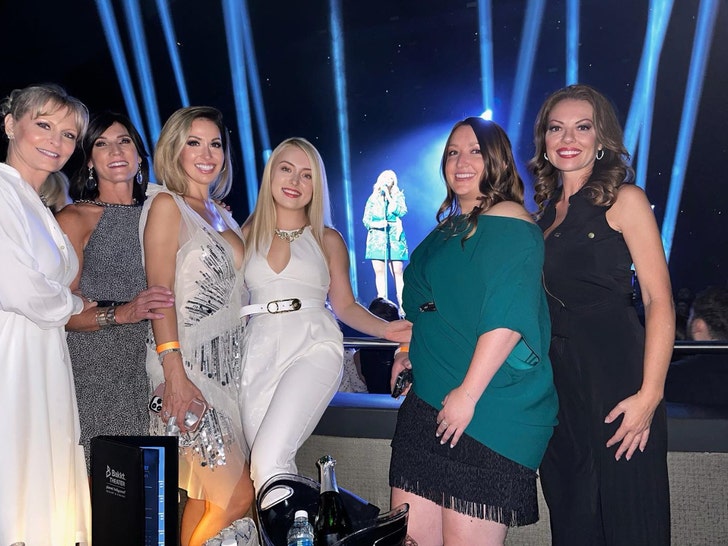 Check out her explanation … Calin says the whole thing didn't last more than 30 seconds, and more importantly — she insists their quick group pose wasn't blocking anybody.
She tells us their seats were actually somewhat lowered and below everybody else's seats, and that they weren't even right up against Miranda either — so when they got called out, Calin says she and her crew were shocked … as they felt they weren't doing anything wrong.
The way she describes it … sounds like Calin was having flashbacks to her childhood, when a teacher would wag their finger at her. Basically, AC says she felt like she was being talked down to, and doesn't appreciate it.
There's also the question of whether Miranda might've been distracted by the group's camera flash — but on that front, too, Calin pushes back … saying it isn't very likely based on the angle that the photo was being taken from. In other words, she seems to be siding with a lot of other people … who say Miranda overreacted in this sitch.
As far as how this experience will affect her going forward … Calin tells us one thing she'll never do again, for sure, is buy another Miranda Lambert ticket. One less fan, it seems.