Yellowstone
BIG UPDATE: A Bad News For Y'all, Here's Why The Show Won't Return Until At Least 2024
The writer's strike and actor's strike further complicated things — and kept the show from returning to filming.
SAG-AFTRA's latest update on their ongoing strike seemingly cements the rumor that Yellowstone won't return to TV screens this year.
Yellowstone fans, this is not the news you were waiting for.
The Taylor Sheridan-created series has just hit another roadblock in its unsteady attempt to get back to filming — though this time, Sheridan's ongoing feud with lead star Kevin Costner isn't to blame. The SAG-AFTRA strike, unfortunately, is.
Though the WGA strike recently ended, the current SAG-AFTRA strike continues to keep actors striking and off sets. According to The New York Times, talks between SAG-AFTRA and the Alliance of Motion Picture and Television Producers (AMPTP) ended this week with no resolution.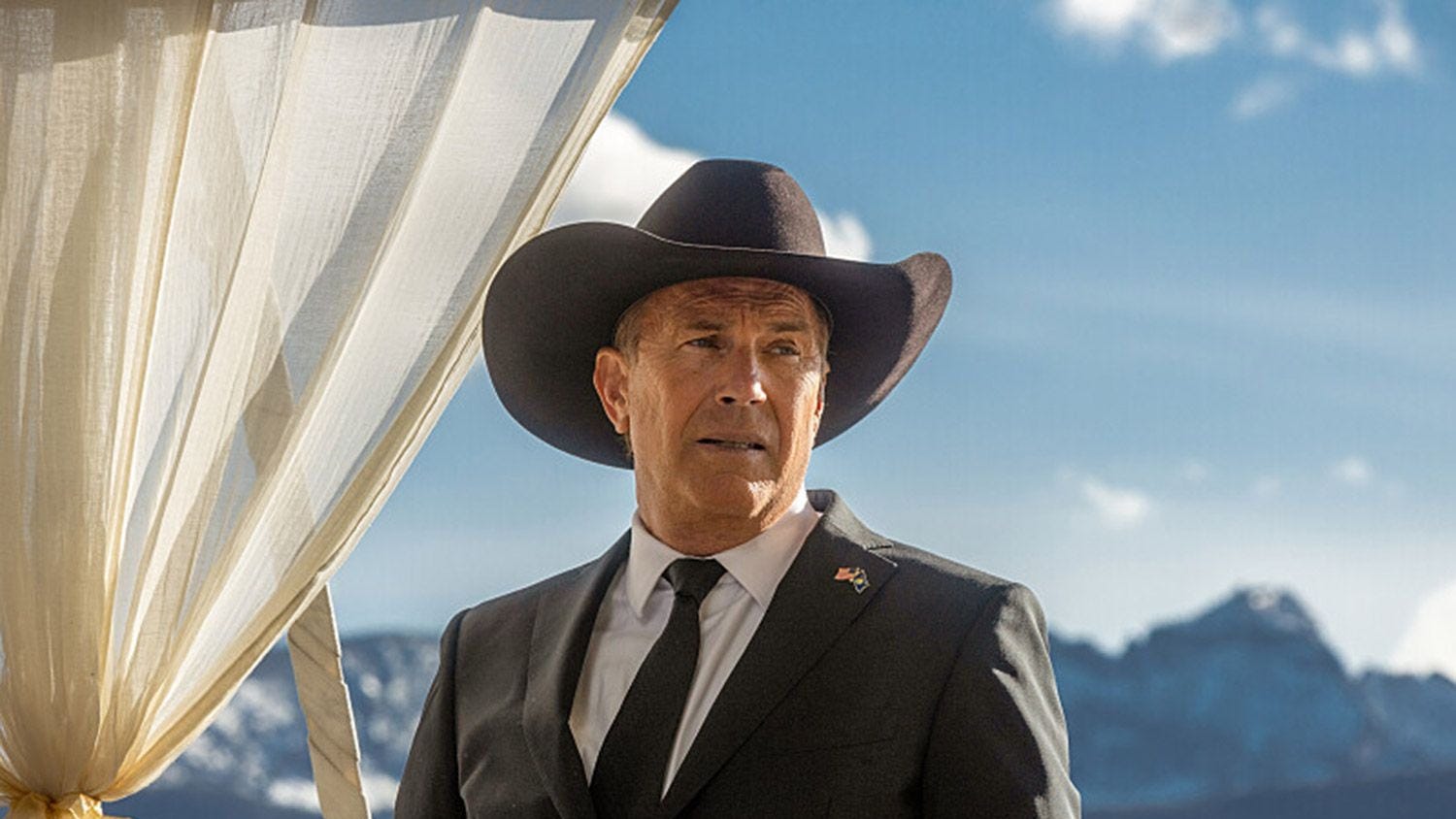 Per the AMPTP, talks quickly ended after they realized they were "no longer moving us in a productive direction." SAG-AFTRA also spoke out about the latest breakdown of negotiations, accusing the AMPTP of using "bullying tactics".
So, what does all this mean for Yellowstone? As avid fans of the show may recall, part two of the fifth season was originally set to air in the summer of 2023. Because of on-set tensions between Costner and Sheridan, filming became delayed.
Then, the writer's strike and actor's strike further complicated things — and kept the show from returning to filming. Around this time frame, it also was shockingly announced that Yellowstone would end with season five, though a spinoff series would continue, without Costner.
Once it became clear that the initial summer release of the series wouldn't happen, the midseason premiere was moved to a November 2023 release. As November is only a month away now, and as none of the second half of the fifth season has seemingly been shot, this clearly won't happen.
Though Paramount has yet to officially confirm this fact, the latest SAG-AFTRA negotiation breakdown all but assures it. Fans are already assuming that they won't get to see the show again until the spring or summer of 2024 — a very accurate assumption.
But it looks like we'll have to officially await a Paramount confirmation of when fans can expect to see Yellowstone on their TV screens once again.